Suspension Service
The Pacific Northwest has so many amazing places to ride your mountain bike. From Duthie Hill to the North Shore of BC, we have some of the most scenic riding just outside our back door. This means you need your bikes suspension to be predictable and reliable. Each manufacturer has their own set of guidelines as to when their product should be serviced and to what degree so we have provided a few links to break downs of what some of the most popular manufactures recommend.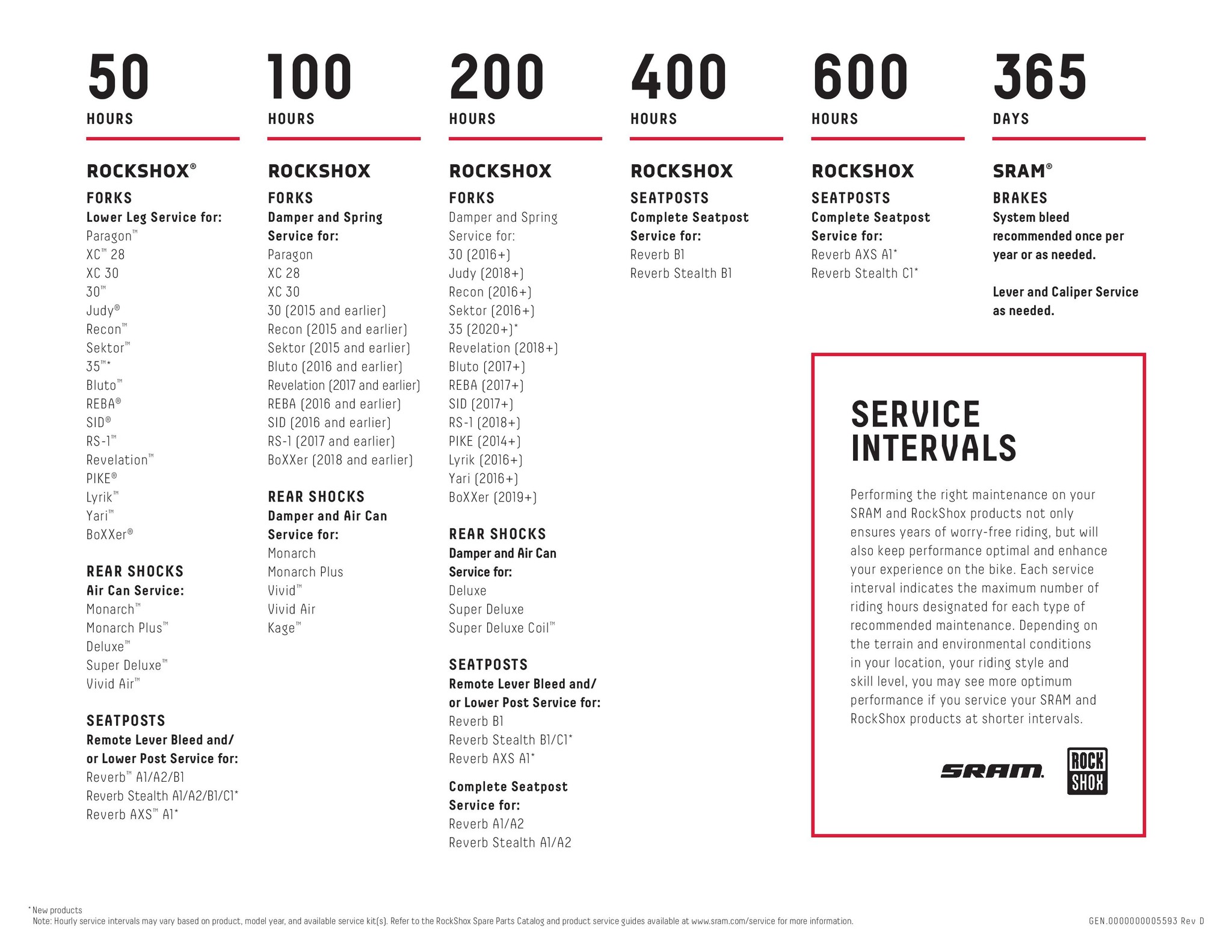 Rockshox Service Intervals (click for larger image)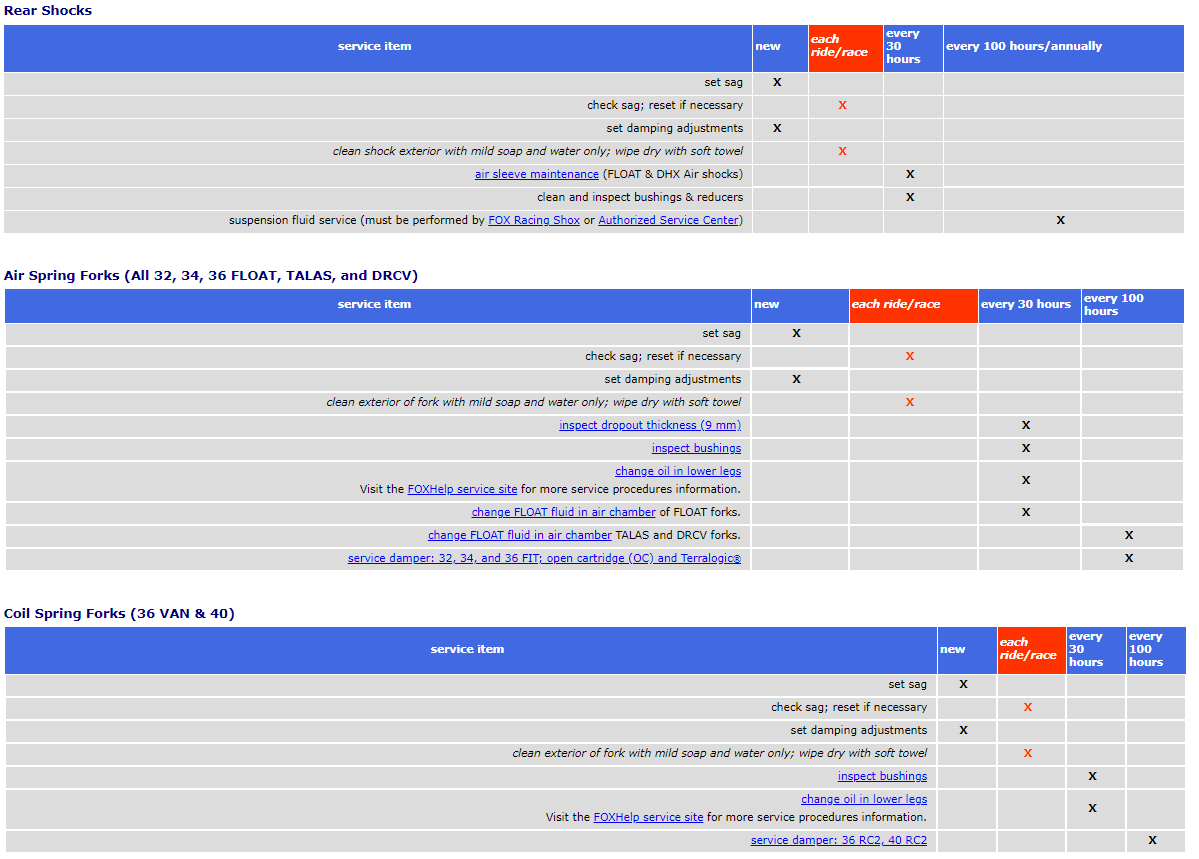 Fox Service Intervals (click for larger image)
We offer a large variety of services for your mountain bikes so give us a call and we'll see how we can help you meet your goals. A list of some of the services we offer are listed below. If you don't see your service listed, give us a call.
Forks
Shocks
Droppers
Pivot bearings