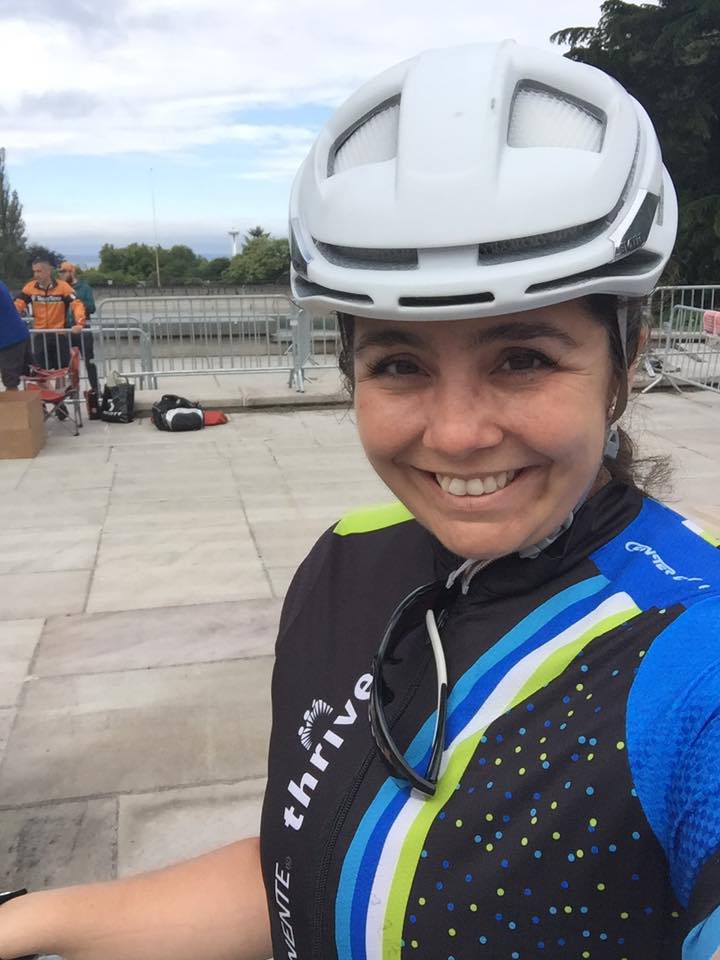 Tonya LeRoy is one of Beacon Hill's do-everything cyclists.  Road and crit racing, commuting, mountain biking, she does it all with a genuine smile. Tonya is a constant inspiration and encourager to new and experienced riders from all disciplines.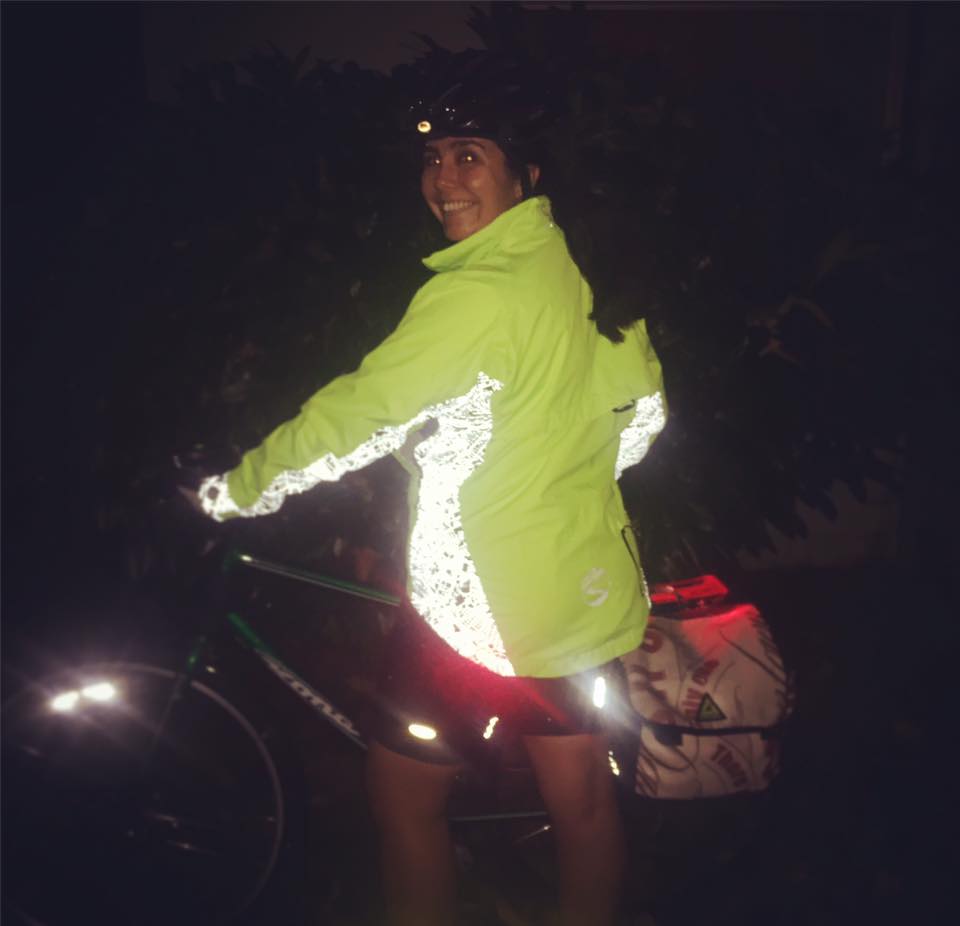 She dove into life behind handlebars head first a couple years ago, initially for practical reasons.  Parking at work was getting too expensive to justify driving. She stopped in at Hello Bicycle where Sam set her up on a Kona Dew. She remembers telling him "I'm a runner, not a cyclist".  She biked to her job as a NICU respiratory therapist for Swedish 3 days a week, and enjoyed it so much she signed up to do a triathlon. Riding became recreation instead of solely transportation, and she hasn't looked back since.
Tonya invested in a carbon performance road bike with the goal of completing the Seattle-To-Portland ride.  She trained with a few friends, joined some of the Cascade rides, and stuck to the Cascade training schedule for the 200-mile ride.  Five weeks before STP, she ran a 5K and injured her back. During her recovery, she swore to never run again, and decided to focus on cycling. She rode STP after that injury-induced layoff. With the help of friends, she made it to the finish line despite exhaustion and soreness.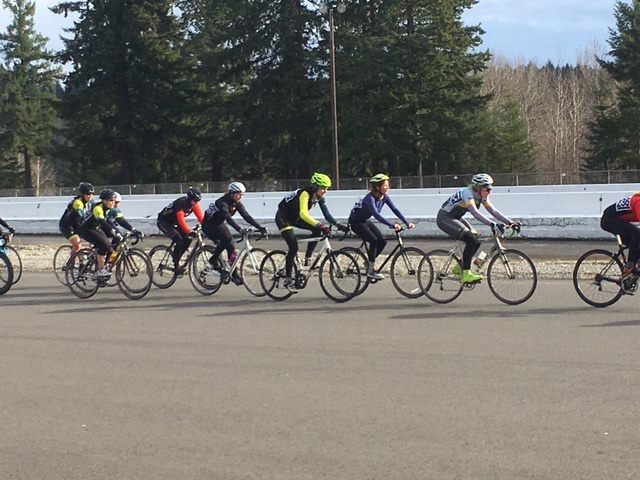 She wanted to continue doing organized rides, but decided centuries were too much of a time commitment.  Her friend convinced her to try out road bike racing, so she joined Team Thrive, sponsored by Kaiser Permanente.  While she appreciated some elements of road racing, it wasn't a great fit and she particularly didn't enjoy racing in the cruddy Spring weather and gave it up.  When Summer crit season came, she enjoyed riding in the nicer weather and loved the fun atmosphere of the racers and spectators, so got more involved in that style racing.  As a way to give back to Team Thrive for supporting her as she began her racing journey, she volunteered to serve as road race organizer and is now a board member.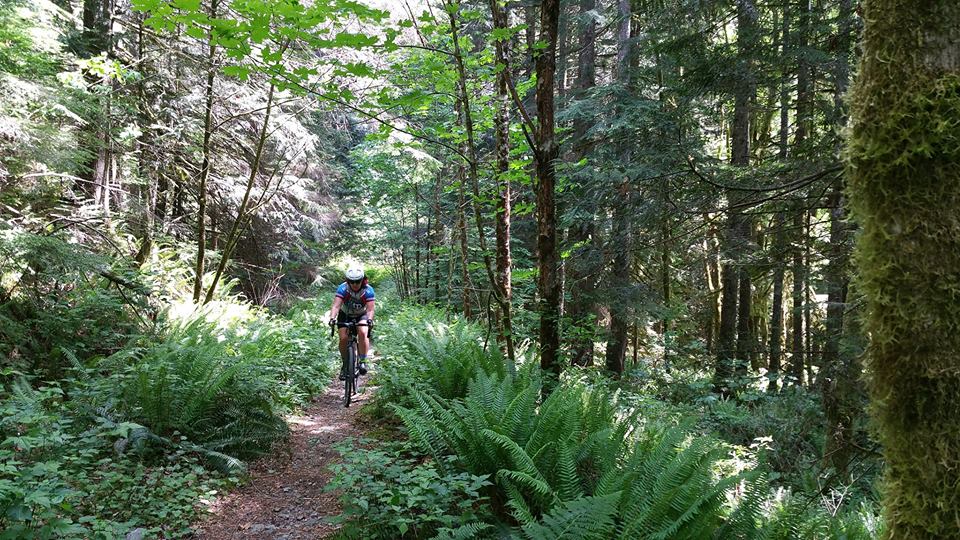 This year, Tonya wanted to take her cycling off-road, as a way to take some of the race pressure off and just have fun.  She got a cyclocross bike to replace her Dew as commuter and is looking forward to the WWCX/Team Thrive/Cross Revolution weekend coming up September 15th and plans to do some of the MFG series.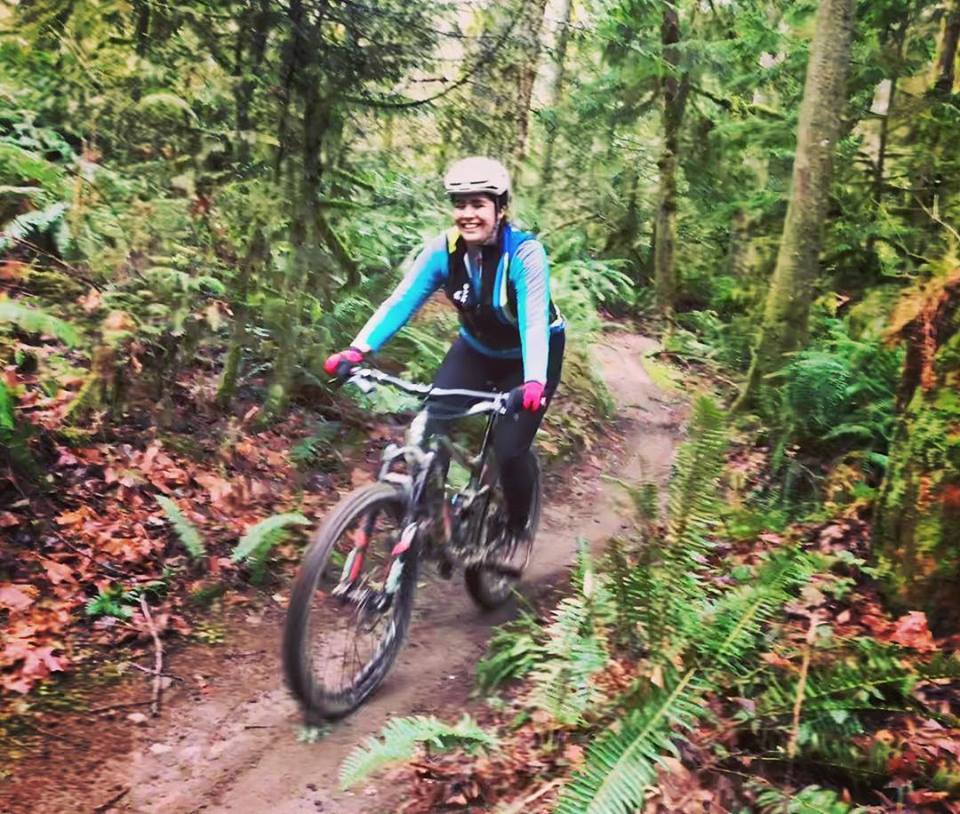 She's also gotten into mountain biking in a big way.  She named Shannon of Hello as the facilitator of this adventure, showing her the local trails and helping her find a good full-suspension trail bike.  Now Tonya hits the trails every week and is encouraging all her road bike friends to try out the dirt. She is looking forward to the Sturdy Dirty at Tiger mountain this month, a Women/Trans/Femme-only Enduro race that has a party at every aid station between stages.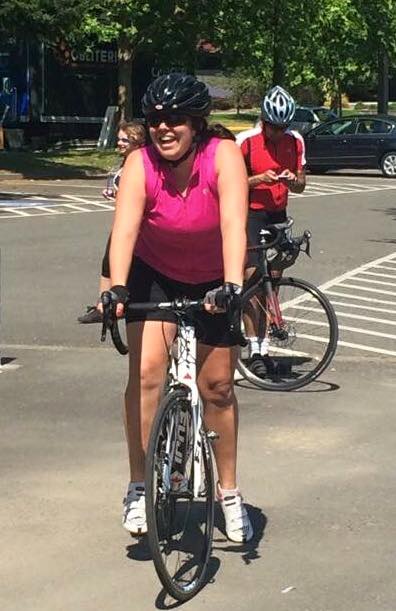 Tonya has helped her teammates, friends, and the community with her constant positive demeanor and encouraging smile.  We at Hello are so happy to have her as part of our family, and are excited to be part of her journey as a do-everything cyclist.